The Lockheed Martin Associate Professor of Avionics Integration will be formally celebrated by AIAA in January
Sunday, 13 September 2020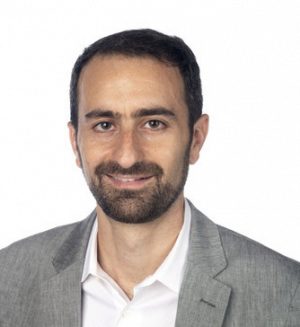 Prof. Jonathan Rogers
The American Institute of Aeronautics and Astronautics (AIAA) this week announced that Daniel Guggenheim School of Aerospace Engineering professor Jonathan Rogers has been named to its 2020 class of Associate Fellows.
AIAA will formally honor and induct the class at its AIAA Associate Fellows Recognition Ceremony in January 2021,
The grade of Associate Fellow recognizes individuals "who have accomplished or been in charge of important engineering or scientific work, or who have done original work of outstanding merit, or who have otherwise made outstanding contributions to the arts, sciences, or technology of aeronautics or astronautics." To be selected as an Associate Fellow an individual must be an AIAA Senior Member in good standing, with at least twelve years professional experience, and be recommended by a minimum of three current Associate Fellows.
In addition to holding the Lockheed Martin Associate Professor of Avionics Integration, Rogers is director of the Aerial Robotics and Experimental Autonomy Lab (AREAL) where his group conducts research in applied dynamics, controls, robotics, and autonomy. Through a combination of theoretical and applied research, Dr. Rogers has developed groundbreaking new technologies in a variety of areas from rotorcraft and smart weapons to stochastic optimal control. He is the recipient of the NSF CAREER Award and the Lockheed Martin Inspirational Young Faculty Award.